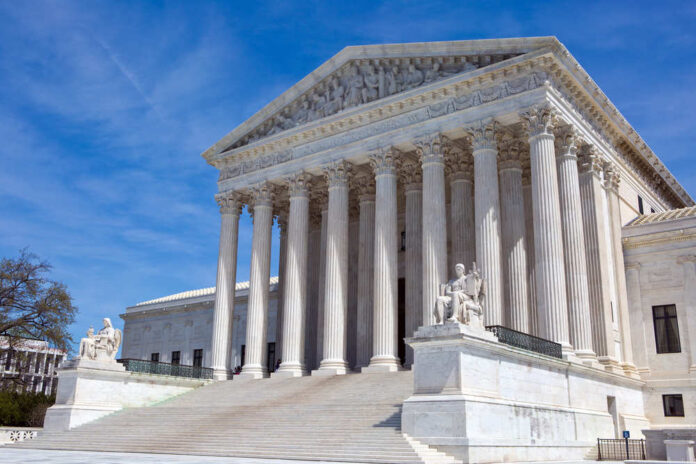 (PatriotWise.com) — Last Thursday, the Supreme Court ruled that the Republican-drawn district map in Alabama violated Section 2 of the 1965 Voting Rights Act which prohibits racial discrimination in elections, clearing the way for a second predominantly black congressional district in the state, Reuters reported.
In the case, Allen v. Milligan, the lower court found that Alabama's congressional map likely violated Section 2 of the Voting Rights Act. The lower court ordered state lawmakers to redraw the map to include a second district that would allow black voters to elect their preferred House candidate, CBS News reported.
The 5 to 4 decision, written by Chief Justice Roberts, upheld a lower court's ruling that the district map diluted the voting power of blacks in the state.
Roberts was joined in the majority opinion by conservative Justice Brett Kavanaugh, and the three liberals on the court, justices Ketanji Brown Jackson, Elena Kagan, and Sonia Sotomayor. Conservative justices Samuel Alito, Amy Coney Barret, Neil Gorsuch, and Clarence Thomas dissented.
In the majority decision, Chief Justice Roberts said the Court did not find the state's new approach to Section 2 of the Voting Rights Act "compelling" in either "theory" or "practice."
Roberts acknowledged concerns that Section 2 "may impermissibly elevate race" when allocating political power in the states and said that the Court's decision did not disregard or diminish those concerns. Instead, the Court's ruling "simply holds that a faithful application of our precedents and a fair reading of the record before us do not bear them out."
Writing for the dissent, Justice Thomas said the majority opinion will "fossilize all of the worst aspects of our long-deplorable vote-dilution jurisprudence." He argued that the majority went out of its way to reaffirm the applicability of Section 2 to "single-member districting plans," while ignoring the state's primary argument that no matter what the benchmark might be, it must remain "race-neutral." He said the majority ruling chose instead "to quixotically joust with an imaginary adversary."
Copyright 2023, PatriotWise.com