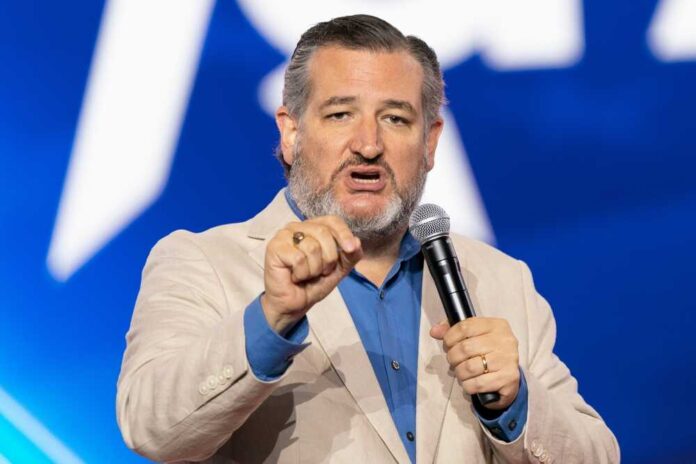 (PatriotWise.com) — Republican Senator Ted Cruz reacted with fury to a document showing that the Department of Homeland Security (DHS) provided funds to a group that compares conservatives to terrorists. A human rights group at the University of Dayton said it received a financial award from the DHS to "develop a network of regional organizations to help prevent domestic violent extremism."
The group says it wants to investigate radicalization and create an educational platform to "assist students in thinking critically about information in the media and online." The extremism referred to includes the protests on Capitol Hill on January 6th, 2021. It also describes "patriotism" as a precursor to violence and disorder.
In its funding application to the DHS, the group listed Fox News, the MAGA movement, and even the Republican Party as hate groups and placed them alongside neo-Nazi organizations.
During his Verdict with Ted Cruz podcast, the Texan Senator said, "It's the latest example of the Biden administration being more than happy to weaponize the federal government to use the powers of the federal government to target you."
Brent Bozell III, founder and president of the Media Research Center, agrees with Senator Cruz. He said the Biden administration uses federal funds to destroy conservatives and is trying to turn America into a one-party state. Bozell added that the government is conspiring with the extreme left wing to attack some of America's most prominent and respected conservatives by deliberately comparing them to neo-Nazis and terrorists.
One specific method of smearing conservatives is through funding from a program created during the Obama administration, which has shelled out $40 million to left-leaning groups. The Targeted Violence and Terrorism Prevention Grant Program has given cash to 80 groups under the leadership of Homeland Security Secretary Alejandro Mayorkas. One such group is the University of Dayton's human rights organization.
Among its more outlandish statements include comparing Donald Trump to genocidal dictator Pol Pot, and suggesting that Florida's Governor Ron DeSantis wants to oversee a "second holocaust."
Copyright 2023, PatriotWise.com