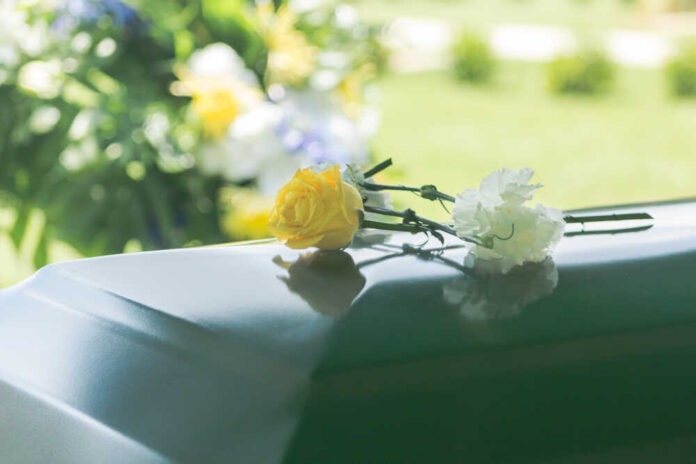 (PatriotWise.com) – A supermodel has paid tribute to her late son by posing half-naked in some of his clothes. Stephanie Seymour said she had dealt with the grief of her son's death by standing in his closet and looking at his clothes. She eventually tried on one of his suits and has taken comfort in wearing his clothing ever since. A recent photo shoot for the Wall Street Journal magazine includes shots of Seymour wearing her late son's pants with the word "Harry" imprinted on her back. The 24-year-old died from a drug overdose in 2021. Following his death, Seymour stepped out of the public glare to grieve privately.
The model rose to fame during the 1980s when she was featured in Sports Illustrated and the fashion magazine Vogue. Her fame was boosted by relationships with several prominent men including former Guns n' Roses frontman Axel Rose. The couple was engaged in 1993 and she appeared in two of the major rock band's videos. She also made an appearance in the movie Pollock in 2000 and was featured in the successful cop show Law and Order: Criminal Intent in 2002.
By her early teens, Seymour had been dating powerful men. She was attached to the head of Elite Model Management John Casablanca at the age of 14. Casablanca was 42 years old and married at the time.
Seymour's son Harry Brant was on his way to a modeling career of his own. He had been featured on the cover of the influential Italian Vogue magazine and been involved in campaigns for the fashion house Balmain. At the time of his death in 2021, he was only days away from entering a rehab facility having struggled with drug addiction for several years. He died from an accidental overdose of prescription medication and was found unresponsive in his home on January 21st, 2021. His family released a statement saying, "We will forever be saddened that his life was cut short by this devastating disease."
Copyright 2023, PatriotWise.com